Mac2TV Controls:
Note: ATI lists HDTV support with the X800 XT using the DVI connector. In that configuration the Mac2TV controls are not active. Here's ATI's comments on that:
" When connecting via the DVI port to an HDTV, we receive an EDID from the TV. It then acts just like a digital panel. Mac2TV controls are not active for that set up...
(I asked about support with the Apple DVI to Video adapter sold at the Apple store)
We support Apple's DVI to TV dongle, and Mac2TV controls will be active. "
Unfortunately I do not currently own that adapter (nor a DVI/HDTV) so I could not test those features. (This is why the screenshots of those control panels are dimmed, as no TV connection is detected.)
The Setup page below has options for NTSC/PAL, hard sync to the TV, and a button to detect the connected video device.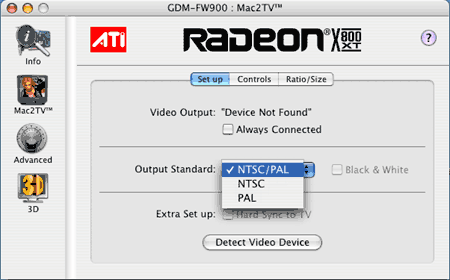 The other Mac2TV Panels have adjustment options that are self-explanatory. (Again they're dimmed in the screenshot as no TV is connected.)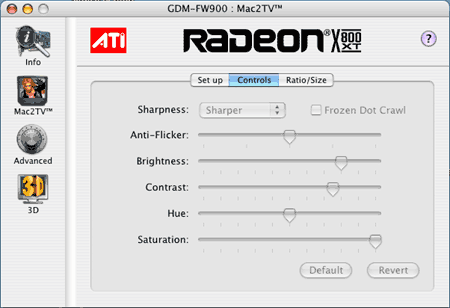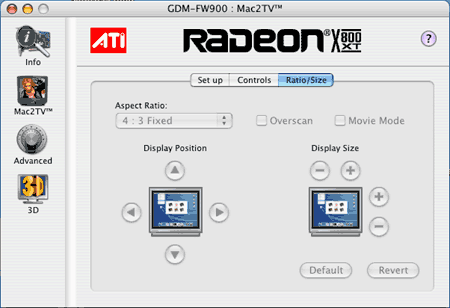 ---
The next page covers the Advanced panel options.