Nvidia 8800GT w/Accelero S1 Rev 2 cooler (in Mac Pro)
By John W.
Posted: 7/2/2008
Updated 7/18/2008 (Notes and Photos on Optional Fan)
Updated 7/23/2008 (Temperatures w/stock cooler vs passive S1/R2)
---
Update: (7/23/2008) Oliver wrote with initial notes on temperatures of the Accelero S1/R2 without fan vs. the stock 8800GT cooler in his Mac Pro:
"Temperatures of Nvidia 8800GT w/Accelero S1 Rev 2 cooler vs. stock cooler
Today I put the GeForce 8800 GT back in my Mac Pro (replacing the Radeon HD 3870 review sample), booted Windows Vista Business 64-bit, started the Riva Tuner monitoring tool, and then opened the 3D Window of ATITool, which shows a rotating fur cube, which is quite taxing for the video card.

- With the stock cooler, the GPU temperature rose to a steady 83 degrees Celsius in less than 5 minutes. (The fan spun at about 2700 RPM and was clearly audible, with the case closed, standing on the floor beneath my desk).

- With the Accelero S1 Rev 2 and no additional fan the GPU temperature rose to a steady 74 degree celsius in 30 minutes. That's with the case fans at default speeds.

Ambient room temperature was 25 degrees Celsius BTW. I must say that I'm impressed!

I might still get the optional "Turbo Module", as I have only one other PCIe card in the Mac Pro (top slot), so I can afford to block a PCIe slot. And the cooler the equipment the better.
Cheers, Oliver"
I asked he report back if he sees any issues in longer-term use.
---
(info/photos from John's original mail follows - updated for notes on adding a Fan)
I just got this VGA cooler for my Nvidia 8800 GT for Mac Pro. I got really tired of the card getting sooo hot. It would get so hot that it would burn my fingers... (GPUs are rated to operate normally -far above- the temperatures that are uncomfortable to touch. And generally you do not want to leave the tower's side cover off in use.) So I looked to see what I could find and saw this silent cooler. Everyone on Newegg gave it rave reviews.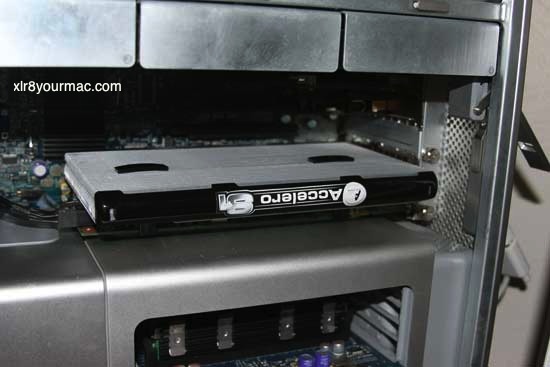 I am really happy with it. I can acutely touch the heat sync "vs" the stock. They have a cooler (fan) option for it, but it wouldn't fit in the Mac Pro. I dont know how much the temp dropped on the card after the swapping of the cooler, but all I know is that I can touch it. The cooler will fit on any of the mac pro graphics cards, both Nvidia and ATI. For only $29.99 you cannot beat the price and quality of the product.
My only issue with it is that the optional cooler doesn't plug directly into the card, but it's a direct fit with all ATI cards that use the three pin plug.
I hope this info helps others out. The biggest reason I chose this cooler is because the screws are flush on the bottom. Which is an issue with the Mac Pro, because of how close the card sits to the housing to the ram and heat sinks for the mac pro. There are alot of options for the 8800, but all of them have large screws to secure the cooler. Enjoy!
(He later sent photos (see below) and notes on adding a fan)
The fan was something that I felt I needed because the fans in the Mac Pro were not generating enough air flow, so I decided to get a fan because the area around the GPU still got really hot. Fan solves all issues with heat. I am very happy with it. Under heavy use I notice the biggest difference because its controlled by the graphics card.
The fan is only audible at start up just like the stock fan, during game play it still isn't audible at all. It would have been fine to leave the cooler without a fan, but I am one of those people that likes things to run at there best, so spending $2.99 on a fan was well worth it to me.
I don't have a way to measure how hot things get, but I do it by touch. The stock cooler got so hot it almost smelt like burning plastic, that kind of fried smell which I didn't think was right at all. It would get so hot I couldn't even touch it for a sec. So I got the cooler which solved that issue, but still got very hot to the touch after hours of game play, but I still could hold my finger on it for a couple of seconds. With the fan I can touch the cooler for as long as I want. Hope all this helps!
-John W.
From Accelero S1 Rev 2 Product Page:
"The Accelero S1 Rev. 2 dramatically extends the compatibility to many of the latest graphic cards. It supports high-end to main stream graphic cards including the latest hot selling Radeon HD 3870, 3850 , GeForce 8800GTS (G92) and 8800GT.
The Accelero S1 Rev. 2 now comes with a new flexible mounting mechanism, multiple screw hole sets and modifications to the heatpipes enabling it to fit a wider range of leading graphic cards. As a result more gamers can benefit from adopting the Accelero S1 Rev. 2 which dramatically improves their gaming experience.

To provide passive cooling for high-end graphic cards, Accelero S1 Rev. 2 is a high performance passive cooler featuring 4 heatpipes connected with extra large surface area. It effectively removes a great deal of heat from the graphic cards keeping the components cool. Thanks to the elegant design, Accelero S1 Rev. 2 outperforms active cooling solutions. Accelero S1 Rev. 2 creates a true industry leading zero noise cooling solution for all enthusiast gamers.


Noiseless Cooling
4 Heat Pipes
Special Heat Spreader for Voltage Regulator Cooling
Memory Cooling
High Reliability
Low Weight
6 Years Warranty

Accelero S1 Rev. 2 features 4 thick copper heatpipes which connect directly from the GPU core. The heatpipes with sintered powder wicks provide ultimate heat conductivity. Heat from the GPU is rapidly dissipated through 32 fins that extend beyond the height of the graphic card. Optimized fin design allows better air flow thus removing the heat more effectively. Together with the bundled RAM heat sinks and voltage regulator heat spreader, Accelero S1 Rev. 2 provides an all-round passive solution that achieves the best cooling performance."
Photos (updated w/Optional Fan Pix)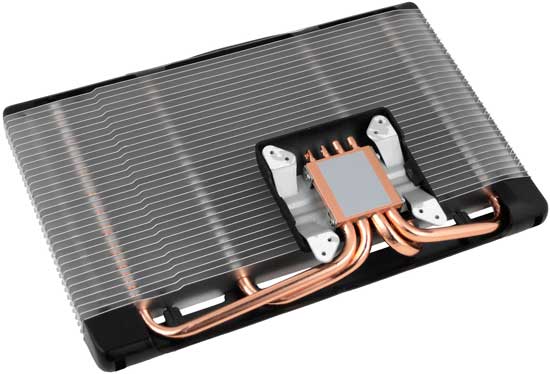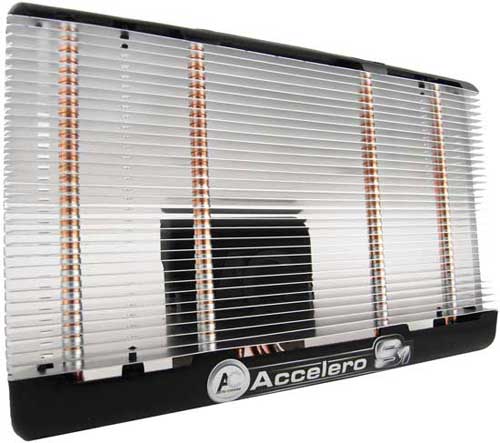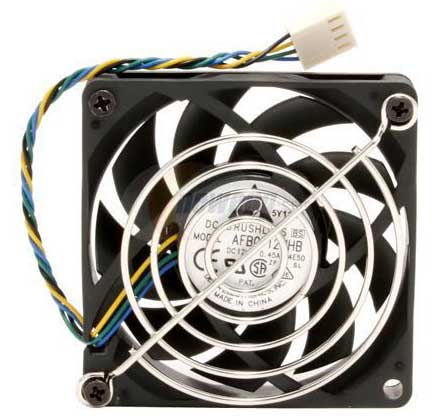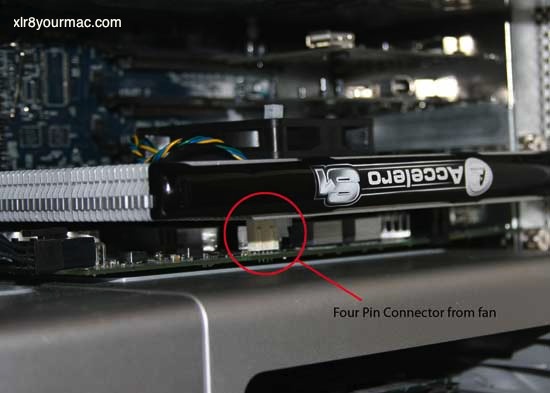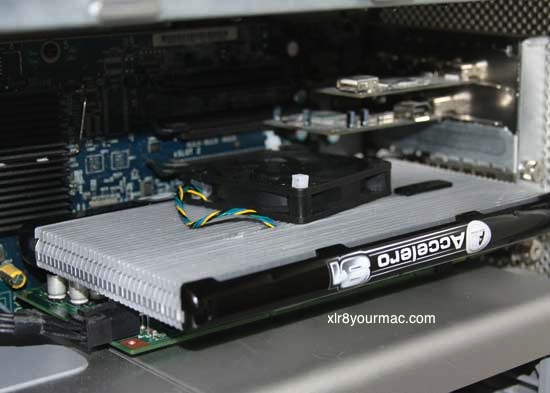 Another recent Mac Pro/8800GT cooler article here is on the Thermalright V2 (w/fan).
---
Other Graphics Card Related Articles: - See the Video topics page, Graphics card and Coolers section.

---